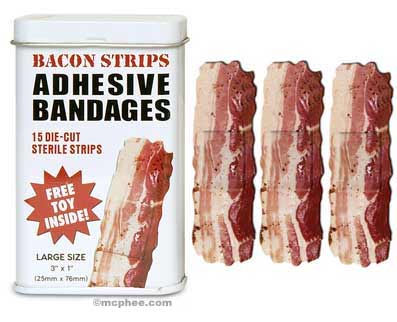 I think I may have found the perfect gift for Ed, simulated bacon band-aids. In case you noticed, when you post now you should have the option of making the title of your post a link, which alters the format slightly (adds those little dots), so follow the link if you'd like to purchase a set.
Weekend plans... Help Marissa and Traci move, attend a wedding on Saturday, watch basketball, record some new jam tracks. Oh yea and the new
Audioslave
album rocks...
RHCP
are in the studio too.