After tonight (STAR WARS @ 7:00pm LENNOX), I'll need to think about the weekend and appreciate what I've got and where I'm at. So two things I know of going on this weekend...
Manual labor down at the OPR. Mowing, trimming, pulling, chopping, you name it. It's time to do a little up keep on the property in preparation for the "All-Night Orgy of Mayhem".


Ed's Graduation ceremony / party up in Cleveland. I'm guessing this one's going to be a festival of alcohol consumption in honor of leaving the public education system behind.
One more thing... if you've got old pictures from the pig-roast sitting on a computer somewhere, share them with the rest of the crew by adding them to the
ohiopigroast group
at flickr. Many of you have set up accounts but that's just the first step. Word!
P.S.
Remember this?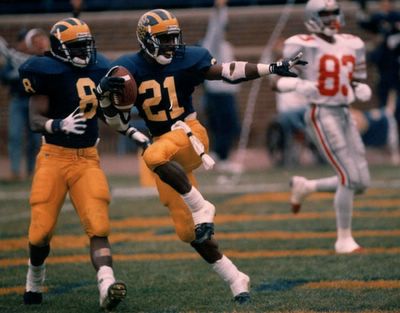 This is going to be the cover of NCAA football 2006. Can you believe it?